A Story of aspirations, dream, and vision translating into a DREAM HOME 
Victorian themed Home Interior Designers in Bangalore
We all realize and develop our passion, taste, habits, preference, hobbies, lifestyle, culture, value, relationships, etc though throughout our life journey. These elements give birth to various aspirations, desires, and visions for a dream life and place. Yes. That's what we all carry in our minds and hearts as we grow in our life. 
Of course, a dream home invariably defines your dream life. When our this client approached us for interior for their 4BHK (3000 sqft), we did get a glimpse of their dream about their home during our first conversation. As HCD stands for, we used our human-centric design approach to understand and bring out their aspirations, desires, and vision for their dream life and home. 
Aspirations of the sons, the couple and the parents, we listened to and understood each of them. That makes the basis of our design concept for the client. 
The journey of the aspirations into design concepts involves understanding every aspect of their needs and requirements whether it is tangible, intangible, or emotional. We bake all of these into our designs for the clients to virtually see their dreams taking shapes before the execution. 
The client is lively, energetic, vibrant, and colorful and the same, the design must express. 
All these translate into a lot of different elements, concepts, material, decor, lighting, etc. 
The client aspiration was of Victorian themed home blended with a contemporary look. We suggested a Victorian theme for the living room and other rooms in a contemporary style.
 Jack daniel themed bar corner
The highlight of the living room is the bar corner. The client was specific about Jack Daniel themed bar corner. This means every element of the bar corner had to be custom made and sourced from niche vendors and places, whether it is bottle-shaped handle; custom wallpaper matching the dimension, and other elements on the wall and table; the bar counter supported by specially sourced wine barrels. The fireplace with grill finish, brick wall in the back, and the wallpaper on the ceiling in the living room truly reflect the Victorian theme.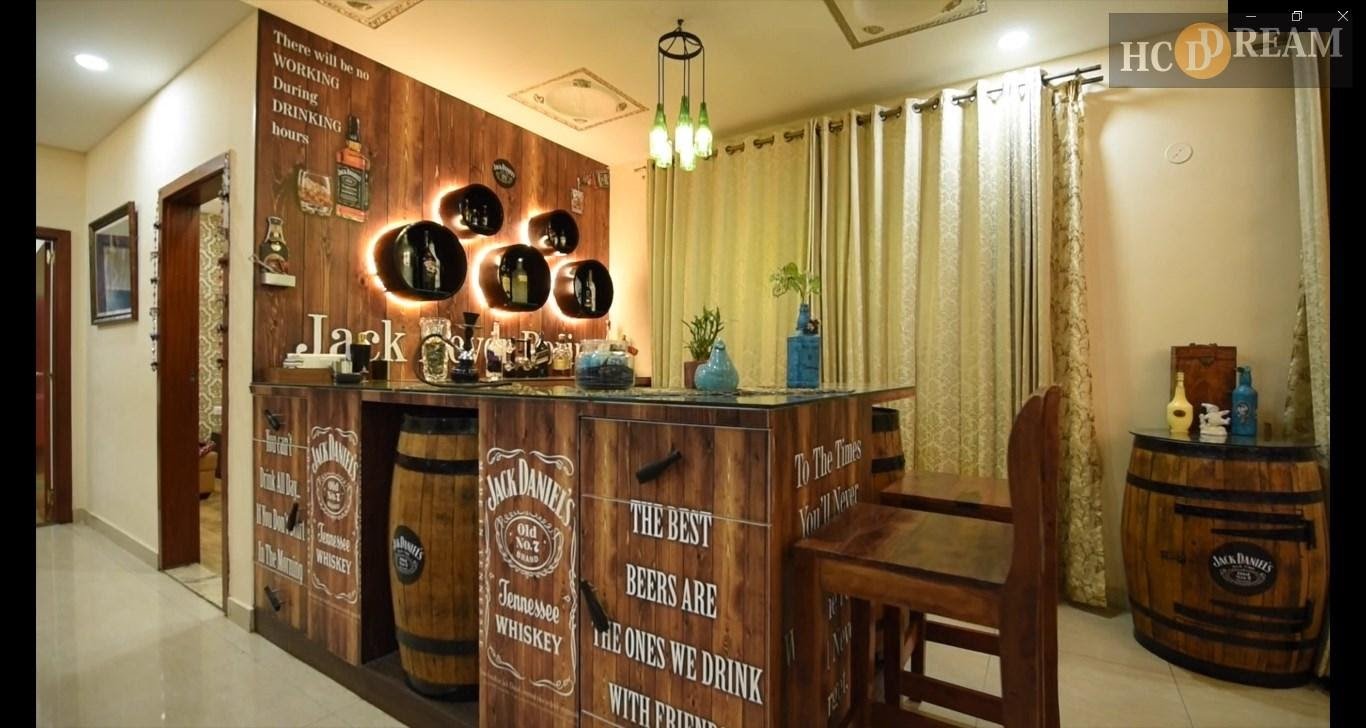 Kitchen Interior Designers in Bangalore
Kitchen from Punjab: Earthy, Natural and vibrant Color
The earthy, natural, and vibrant color and that represents Punjab. A kitchen based on the Punjabi theme is a place to be in when you are home. We loved creating this energetic space for the client and their appreciation charged us further.
Football themed Kids Room Interior Designers in Bangalore
Football themed Kids room
Let your kids be happy with their rooms. The kids are football crazy and fans of Messi, Ronaldo, etc, and batman and were very clear that their rooms must be themed on these real and imaginary characters. 
Every piece of the room has a reflection of these, whether it is a bed with football headboard, customized wallpaper with the kid's pic among the legends fitted exactly to the dimension of the stairs and wall.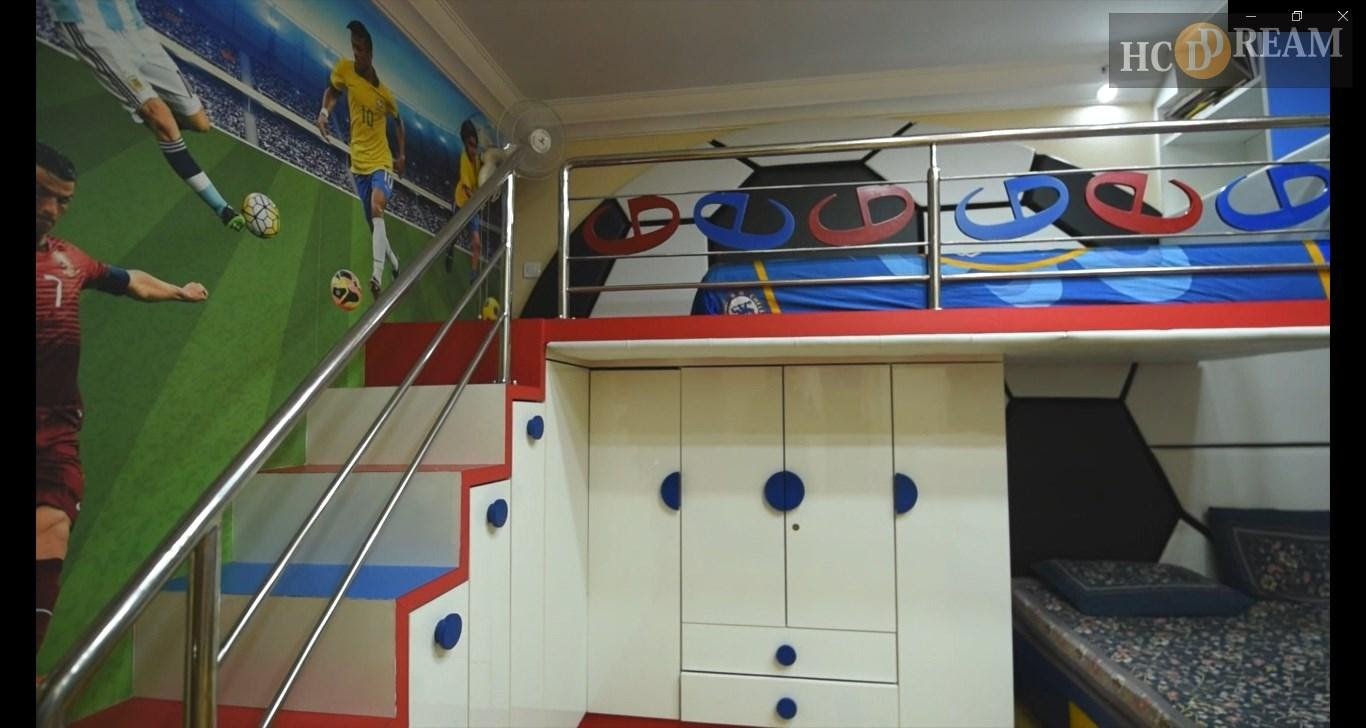 Work from home office and multi-function family activity room design
Work from home office cum multi-function family activity room
The guest room was designed to be Work from home office (seems we already predicted lockdown ) and multi-function family activity room. 
Classic Foyer. Warmly welcomes the guests.
With classic foyer design, the colorful, vibrant, earthy, natural, and Victorian themed lively home, the happiness and smile on the face of the client say it all and makes our day and effort worth cherishing for a lifetime. 
The Designs that express…
Happiness delivered with HCD Dream Interior Solutions
We call it happiness delivered by creating ever cherishing value in each sqft of their DREAM HOME
If you searching for the Best Interior Designers in Bangalore. We are here to make your dream home beautiful. Contact us for more info.